16.09.2022.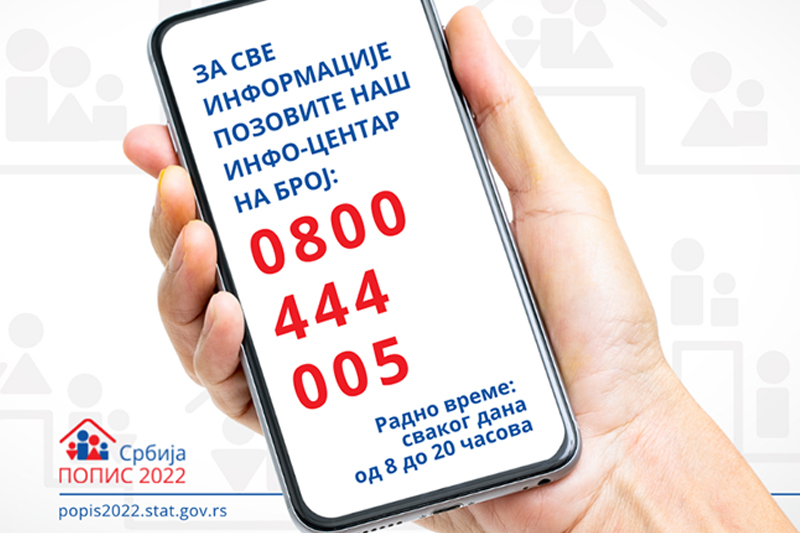 Census info-center 2022 has started working
The Census of Population, Households and Dwellings 2022 Info-center started operating on September 15th, 2022. By calling the Info-center, via phone number 0800 444 005, citizens will be answered by friendly operators who will provide the necessary information, as well as answers to all questions relating to 2022 Census.
Calls to the Info-center are free and available from the entire territory of Serbia, from the fixed network of Telekom Serbia and mobile networks.
Working hours of the Info-center are from 8 a.m. to 8 p.m. - every day.